From Christmas there wasn't time to travel to the internetcafe on the mainland to update this blog because we preferred to do some extra experiments J instead of spending 2 day travelling. Now, I just arrived back home and I will give you a comprehensive update of the work of Sjoerd, Sarah and me the last 2,5 months.

Gap-regrowth: We measured the regrowth of the seagrass into the empty sand area (mimicking the situation after turtle grazing) every 2 weeks. High waves caused a lot of sand dunes to walk through the area but they luckily had a minor effect on the regrowth. Though these waves caused the cage to crash critically just 2 weeks before the end of the experiment. Our Derawanese friends helped us out by pulling the cage up with ropes behind their speedboats!

Macrofauna: Dominik Kneer and Arie Vonk visited to sample the fauna on, and in- between the roots of the seagrasses on Derawan. Because the seagrasses here are so different; small plants and dominance of 1 species (Halodule uninervis) instead of a multispecies meadow with large plants, we expect a lot of differences with Dominik's research site Barang Lompo, Spermonde Archipelo, Sulawesi. It was good fun accompanied by some nice stinky samples!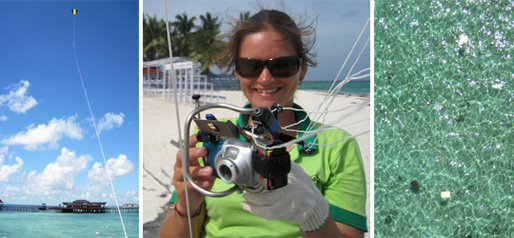 Turtle kiting: After 2,5 months of light breezes we almost forgot about our kite. But then halfway January there was enough wind for our kite and I photographed (time-lapsed) turtles in a grid on the seagrass while grazing. Now I have to develop a script to automatically process these 1000's of pictures. So now it is time for a year in the office to analyse this gigantic amount of data into articles!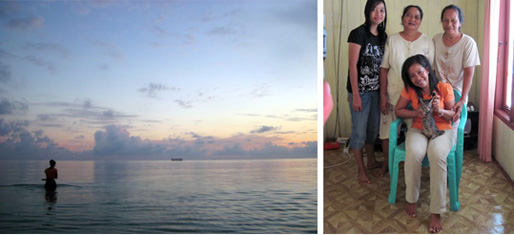 Left: Sarah ready to harvest seagrasses from our cage. Right; our hosts and great cooks on Derawan Islands.