< class="" style="width:650px;height:200px;">
>
Snorkel on the seagrass, and find ghostpipe fish & frog fish
See green turtles grazing the seagrass everywhere (1 turtle per 30m2)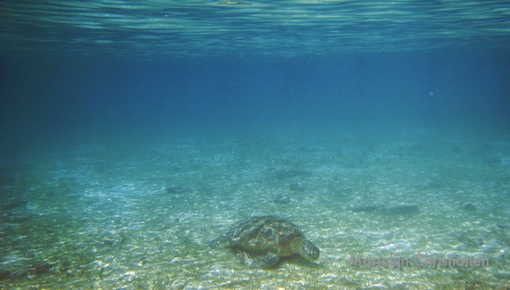 While waiting for the "egg-moment" enjoy the clear starry sky
Help the WWF turtle guards to release the small baby turtles
Badminton or Volleyball in the sportshall at night or at the beach just before sunset (±17:00)
Enjoy the pink sunsets
Dive at Heru's jetty at sunset to see the Mandarin fish
Watch the Green's laying eggs almost every night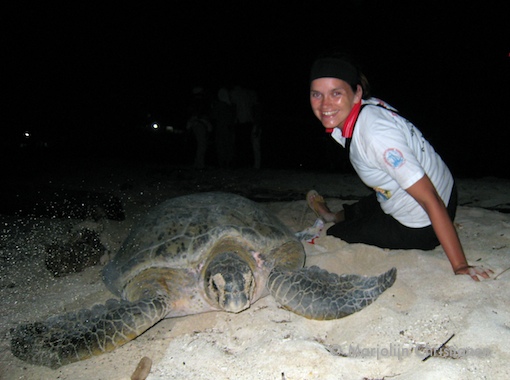 Day-trips from Derawan:
Maratua (Diving, island life)
Kakaban (Jelly fish lake & diving)
Sangalaki (turtle hatchery & MANTA's)
p.s. Don't ever buy rings or bracelets from turtle shell! The are being sold in high numbers on the Island. They say that there is no turtle killed for it, but in fact they cut the shell of a Hawksbill turtle and throw it back to the sea (thinking it will grow back 🙁 but of course it will die quickly ). You can recognize it by it's brown and yellow spot pattern. See the bangles below for an example.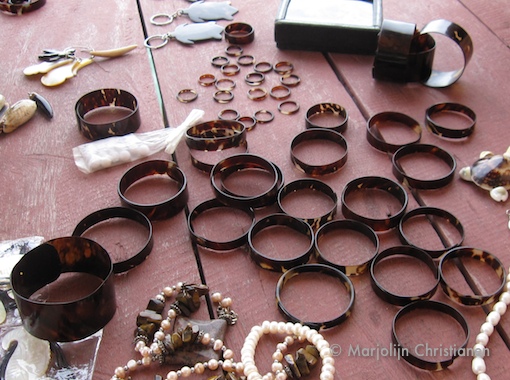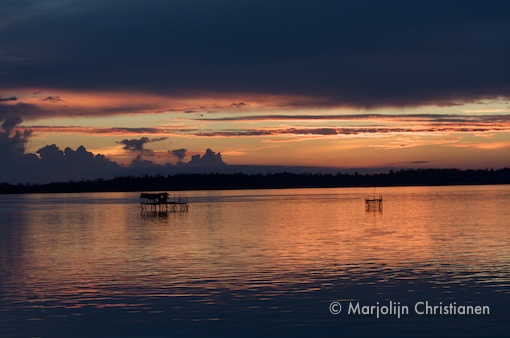 Also, check these links top prepare your trip