Last week we (Karin Didderen, Fee Smulders, and I) were invited to the seagrass restoration week in #bonaire ! We started a new seagrass restoration site in Lac Bay as part of the Lac Pa Semper – RESEMBID project (https://stinapabonaire.org/nature-projects/lac-pa-semper/), coordinated by Jessica Johnson. Most inspiring was the training of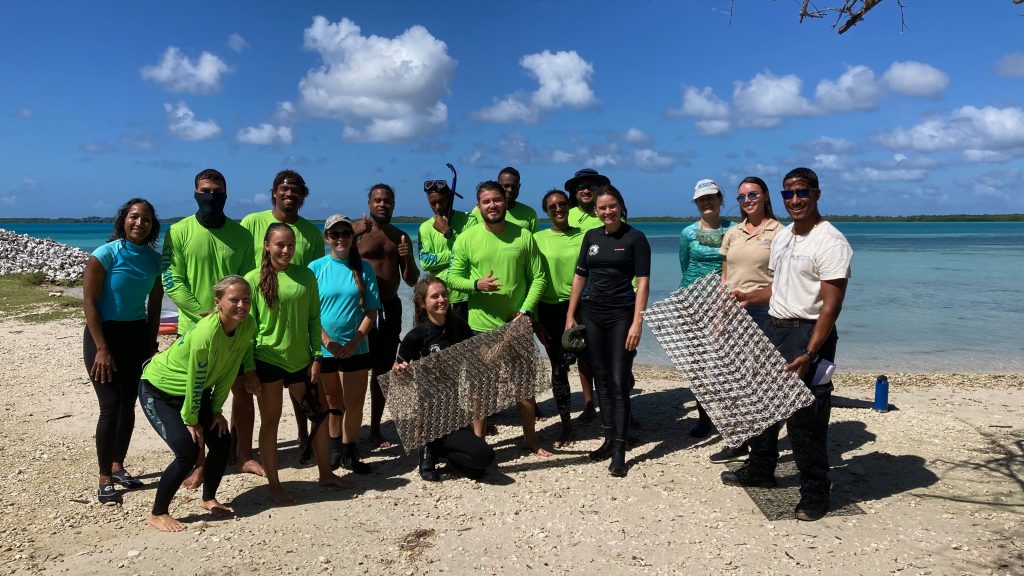 15 rangers of STINAPA Bonaire and volunteers in seagrass monitoring and restoration. It was fun to go into the field together and share experiences. With a bit of luck, the restoration efforts in the shape of a gigantic "S" and "E" can soon be seen from space when rhizomes expand. And more letters can be added by the team: go #seagrass, go #biodiversity #carboncapture .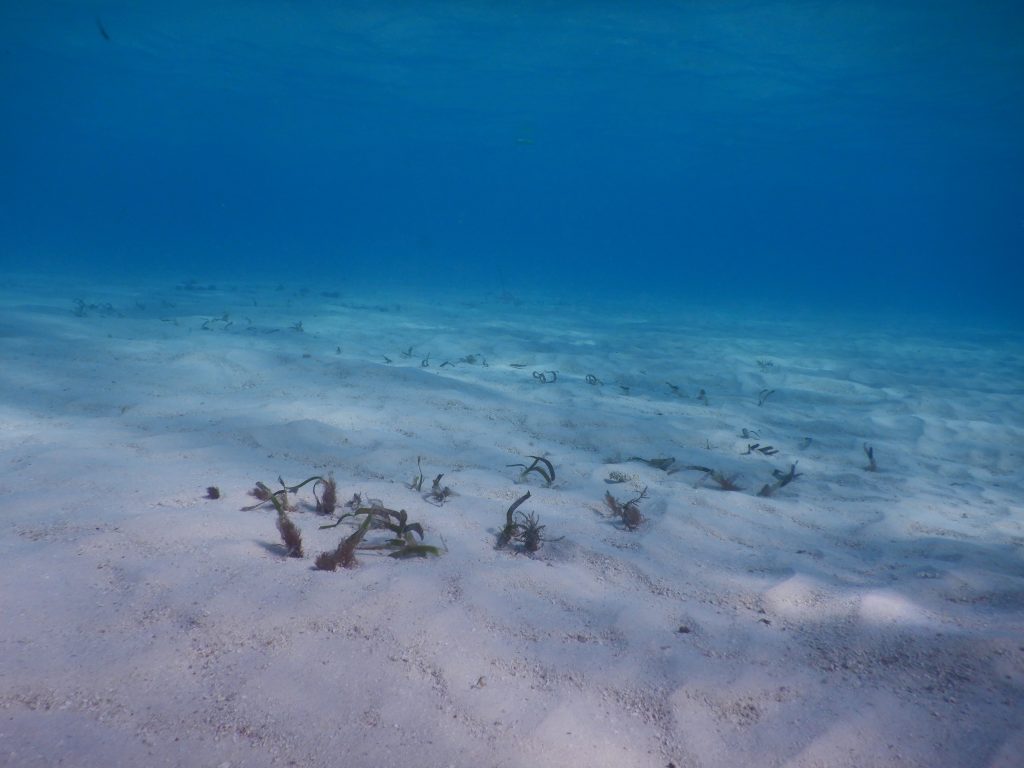 Together with Fee and Josien Hendricksen we also revived a seagrass restoration experiment at Klein Bonaire. However, an unexpected grazer (not the Green turtle) was again sabotaging our efforts. Again stressing the importance of proper site knowledge and selection (and not forgetting to check the grazers). More about that soon!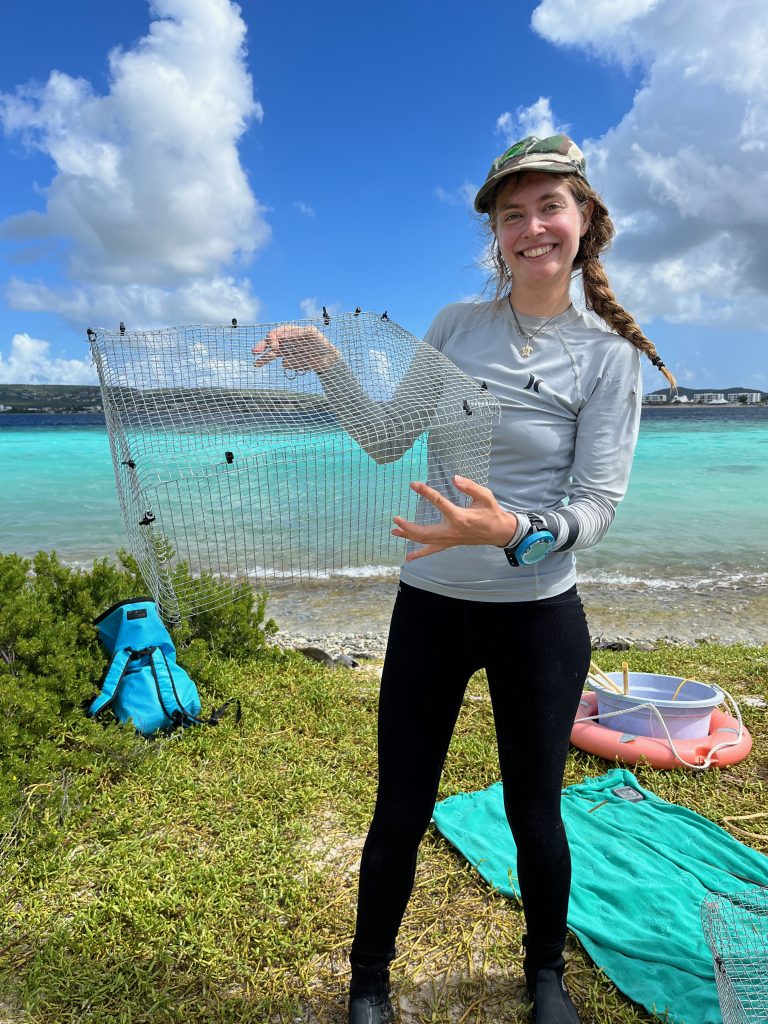 This seagrass week started a day after my ERC-grant interview was done. For me it was the best way to celebrate that this is now done (and relax until the outcome Feb 2023) and enjoy fieldwork again.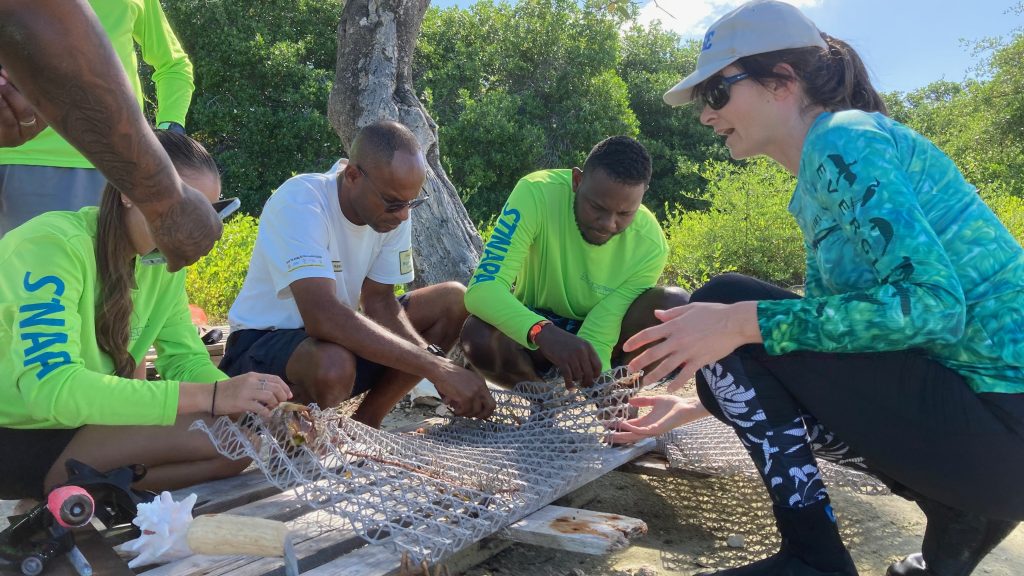 —
This project receives funding from The Caribbean OCTs Resilience, Sustainable Energy and Marine Biodiversity Programme (RESEMBID), a €40M programme financed by the European Union and implemented by Expertise France, the development cooperation agency of France.
Wageningen Environmental Research
STINAPA Bonaire & their wonderfull rangers
and many more great volunteers