The last fieldwork of my Phd is finished! While writing this blog post in Dubai on the way back to the Netherlands the dried seagrass samples patiently wait on the seat next of me, together with the other 70kg of equipment where I travel with. The first unofficial results are promising. On the aerial pictures we clearly see different patterns of gaps on the 3 different stations that lie on increasing distance from the beach.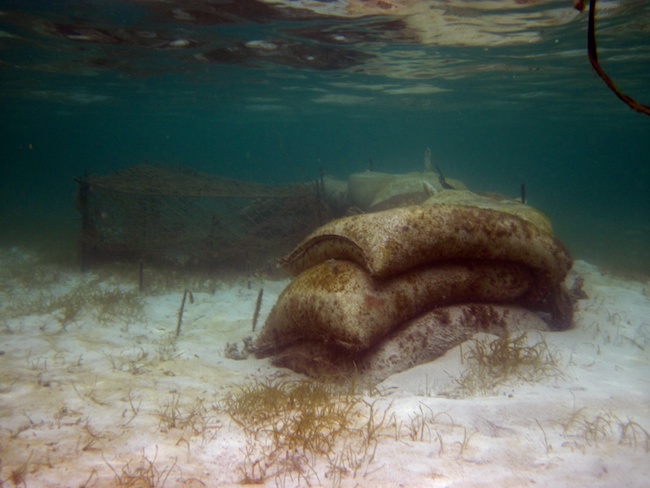 The grazing effect on the seagrass is enormous, which is clear if you remove the cages that kept away the grazing turtles. Seagrass regrows quicker into gaps behind wave barriers. And the effect of waves and grazing seem to differ between the stations, so now it is time to spend some hours analyzing the huge amount of data that we have collected and write the results up.
In these last months we had quite a lot visitors. Research (photo) journalist Hans Wolkers visited a few weeks to write an article about our research here. With his too infected he could not photograph the turtles during his last days so he ended up helping to sort out numerous seagrass samples 🙂 . And we also had family/boy/girlfriends of Iris and Peter and my sister around. it was a lot of fun having him here. Hans, Sara, Sabine, Jelco, Ger thanx a lot for the help!