Bon dia! My name is Moniek and as an Ecology and Evolution student at the University of Groningen I have been doing fieldwork on Bonaire for my MSc internship. Most importantly I have been continuing the turtle exclusion experiment in Lac Bay; going out with a kayak and diving gear to measure and/or clean at the experiment site. We are trying to find out how the invasive seagrass species H. stipulacea is spreading compared to the native seagrass species T. testudinum, and how turtle grazing might affect this. Besides the exclusion experiment I have also been continuing the cafeteria experiment on Bonaire to determine if the sea turtles show a preference the native or the invasive seagrass species.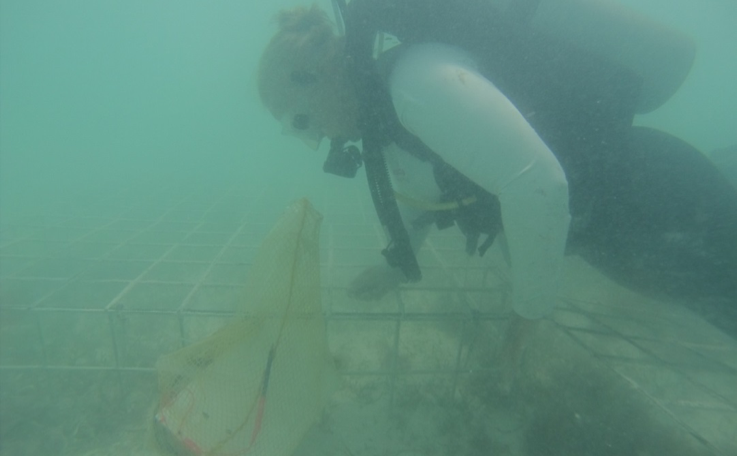 (also see the post from Fee on from September 2015).
Next to checking on the seagrass I have also been filling my days on Bonaire with helping the Sea Turtle Conservation Bonaire (STCB) with the many surveys they do. Besides the STCB I have also met other ecologists on the island with whom I could exchange days of helping with fieldwork, dividing the work and making it more fun! My last few weeks on Bonaire I have spent transferring the fieldwork to Jannah; she will be staying on Bonaire for the next three months to continue the experiments, while I am leaving for home to process the data and write down the findings.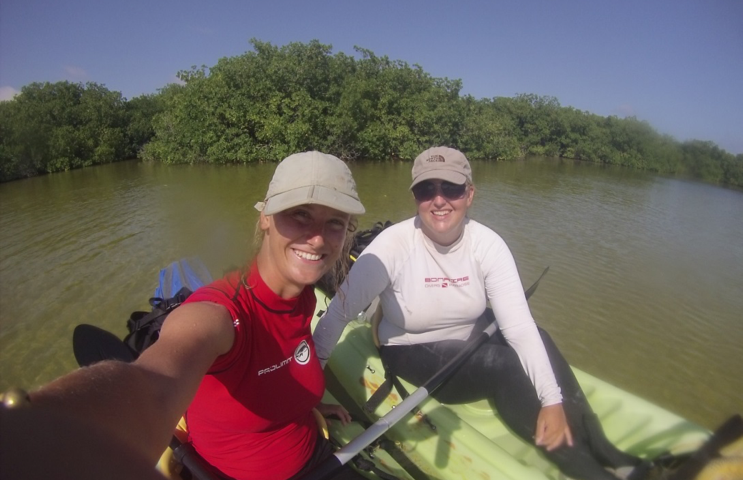 Lastly I just want to say it definitely wasn't just (field)work I did on Bonaire; it is a wonderful island to explore above and, even more so, under water!